ISO 9001
1. Certified ISO Standard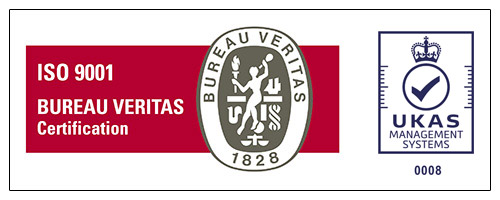 On Aug 21, 1998, our Quality System obtained the ISO 9001 (JIS Z 9901) that conforms to the ISO 9000 series directives dealing with the areas ranging from Design to Servicing. Our Quality System conforms to ISO 9001 revised directives for the Year 2015 and presently possesses "ISO 9001:2015(JIS Q 9001:2015)".
2. Purpose and Advantage
2-1
By cultivating our know-how and acquiring the internationally acknowledged ISO system, MicroCraft understands the importance of standardization regarding rules and regulations. This allows MicroCraft to have a world class quality system.
2-2
Product and Social liabilities are important to MicroCraft. MicroCraft provides products and meet and exceed customer satisfaction.
2-3
In the days ahead, MicroCrafts objectives is to further improve our quality system. MicroCraft's mindset is to have a quality policy "to manufacture products that fully ensure customer's satisfaction" and "to continuously improve the quality management system and aim for continuous improvement of products". With enthusiasm and eagerness to meet our customers needs, MicroCraft personnel looks to our quality system to insure the job is done properly.
3. Certification Body
To insure integrity in MicroCraft's ISO 9001 system. MicroCraft has enlisted the independent audit performed by The United Kingdom (UKAS) accredited "Bureau Veritas Japan".
4. Date
August 21, 1998
5. Certified Office
Headquarters (OKAYAMA)
6. Targeted Products
Moving Probe Tester
Inkjet Printing System
7. Quality Policy
Provide products that fully ensure customer's satisfaction.
Continuous improvement of quality management system and strive for continuous improvement of products.
8. Course of Action
1. Construction of system to support changes
2. Construction & enhancement of risk management system
3. To strengthen the service of Before-sales and After-sales.
Company